Dha Quetta Announces Waive Surcharges for Residential and Commercial Plots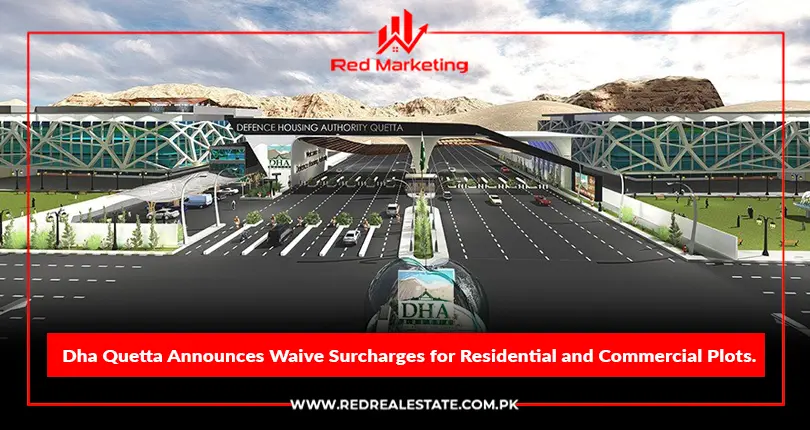 As per the post shared on 28th April, by the DHA Quetta Authority on its official Facebook page claiming that they announced a surcharge waiver scheme 2023 for residential and commercial properties. This step-by authority for residential and commercial property owners provides a customer-friendly policy.
Read More: DHA Quetta Shared "Early Bird Commercial" Balloting Date for 2023
DHA Quetta offers this scheme in three categories. Details of the waiver plan include:
5-Marla marketing customers are provided with a 100% discount on surcharges when all the installments of development charges development charge are paid.
Owners of public ballot residential plots that pay all the installments will get a 40% discount on the surcharge.
Ballot Commercial Plots Owners who have paid their all installments will get a 35% discount on the surcharge.
Read More: DHA Quetta Announced Possession for Early Bird Residential Plots
As per the details shared, this offer is valid until May 31st. The administration has asked the owners to submit their installments as soon as possible in order to be able to benefit from this amazing offer.
Stay connected to Red Marketing & Real Estate for more updates