Construction Begins on DHA Quetta's 1st Early Bird House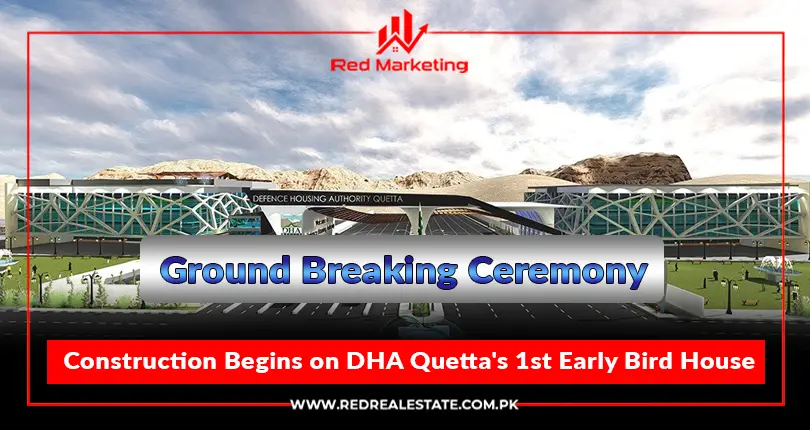 As per the latest news reports, the management of the DHA Quetta will arrange a grand groundbreaking ceremony for the construction of the first 1-kanal early bird house. A video of the groundbreaking ceremony was shared on DHA Quetta's official Facebook page.
As per the details shared, on Wednesday, May 24, 2023, DHA Quetta management organized a groundbreaking ceremony for the Early Bird House. It is important to mention that in March of this year, the possession of the early bird residential plots was transferred to the owners by the authorities. They also asked the owners to start building the house.
Read More: Dha Quetta Announces Waive Surcharges for Residential and Commercial Plots
Promoting customers and providing the highest level of service is one of DHA Quetta's primary goals. With this in mind, DHA Quetta's management recently upgraded their customer portal where you can log in using your profile and get vouchers and payment plans. Customers and members can also pay online.
Stay connected to Red Marketing & Real Estate for more updates.