DHA Quetta Extends Invitation for Joint Ventures
by admin
November 20, 2023
0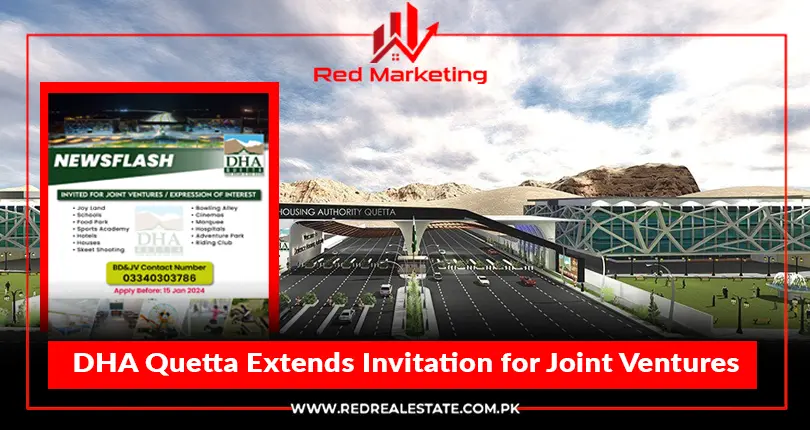 As per the latest updates, the DHA Quetta Authority has issued an open invitation to collaborators for various facilities. Authorities have extended the deadline to attract joint ventures to build a sustainable, smart, and rich city. The announcement was made public through the authorities official Facebook page. Partners may apply for a joint venture or expression of intent (EOI) before the stated deadline.
Read More: DHA Quetta proposes offer for first 50 Early Bird residential Plot Holders
Potential partners are cordially invited to explore the joint venture and submit expressions of interest to the administration by January 15, 2024. For businesses, this is an exciting opportunity to support local development. EOI applications and joint venture requests cover a variety of facilities. These various facilities include:
Hotels
Houses
Joy Land
Cinemas
Marquee
Schools
Hospitals
Food Park
Sports Academy
Riding Club
Bowling Alley
Skeet Shooting
Adventure Park
DHA Quetta is pleased to announce the joint venture call with an impressive line-up of facilities, as revealed above. This marked an important milestone in the development of Quetta. An excellent opportunity awaits partners to join hands in DHA Quetta's ambitious projects focusing on sports, education, healthcare, entertainment, and hospitality.
Stay connected to Red Marketing & Real Estate for more updates