RED Marketing Your Trusted Real Estate Platform
by admin
September 14, 2023
0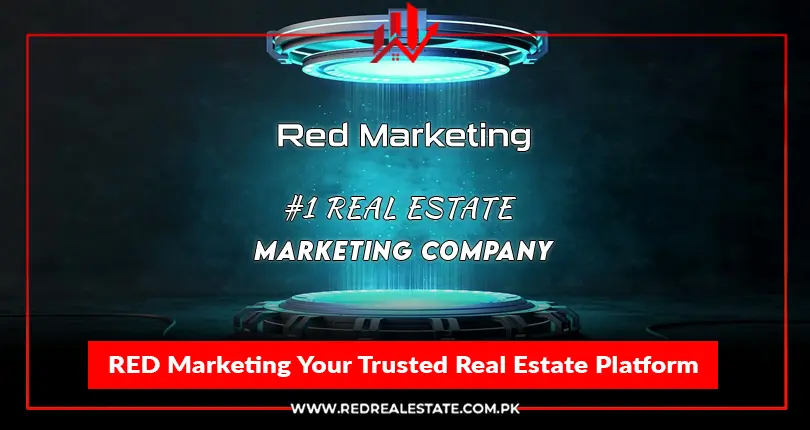 Red Marketing & Real Estate is Pakistan's leading real estate marketing company. The company has been known for providing exceptional and top-notch consulting, sales, and e-commerce services to its customers for the past 5 years. Mr. Kashif Imtiaz is the founder and chairman of Red Marketing and Real Estate; its CEO and Digital Marketing Director is Mr. Yasir Imtiaz. Red Marketing is your trusted real estate partner whose primary goal is to help you achieve your dream home.
Read More: How to Start a Real Estate Business in Pakistan ?
Mr. Ch. Kashif Imtiaz founded the company in 2017. He is a Lahore-based entrepreneur born to revolutionize digital real estate marketing. He initially started from a small office in DHA Lahore and, over the next 5 years, became a leading real estate brand. The chairman's amazing dedication proved that nothing is impossible without hard work.
On the other hand, Mr. Yasir Imtiaz plays an important role in the development of the company. His creative business strategy, innovative ideas, and dedication helped it successfully achieve its key goal. He believes in providing a reliable and trustworthy online portal to provide a portfolio of consumer-friendly investment opportunities and real estate projects. So each of our clients can be entertained on a single platform through Red Marketing.
Mr. Kashif Imtiaz leads the company with his expertise, new ideas, and deep relationships with some of the giants and well-reputed businessmen and real estate developers in Pakistan.. He believes in providing a healthy work environment that gives employees the highest level of independence so they can grow into future leaders. Thanks to his outstanding contributions, the company has been able to develop successfully.
Real More: A Guide To Real Estate Social Media Marketing In 2023
Over the past 5 years, the company has been covering some of the most promising housing projects in Pakistan, including:
Our motto is simple: make real estate a user-friendly industry so that overseas Pakistanis can also reach it without any difficulty. Most importantly, we intend to add transparency, integrity, and loyalty services that help us build trustworthy and long-term relationships with our customers and investors.
Stay connected to Red Marketing & Real Estate for more updates.