LDA City Lahore Officially Announced Balloting will be held on 30th Nov 2019
by admin
September 29, 2019
0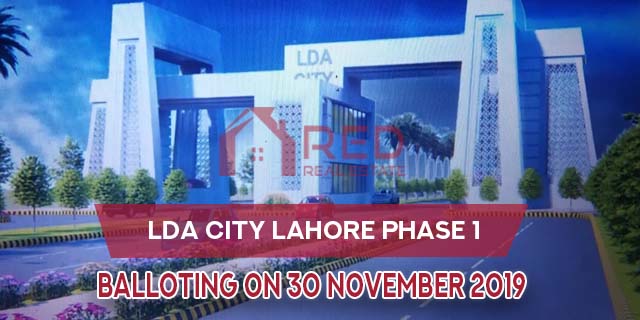 LDA City Lahore Balloting Date 2019
LDA City Lahore has officially announced the balloting for allocation of plot number will to take place on 30th November 2019. However, so far it is good news by LDA City. Finally, the wait is over get your exemption letter to participate in the ballot.
We highly recommend you to invest in LDA City Lahore. Because the prices of files are very low. However, the project has an ideal investment option for long term investment.
LDA City Lahore Acquired 12,311 Kanals
LDA Director General Muhammed Usman Maozaaam high-lighted on Saturday meeting. That the authority has acquired 12,311 Kanals of land out of the 13,000 Kanals offered by the private developer of LDA City Lahore
 It has said that the computerized balloting, for allocating plot number against exempted files of LDA City. It would be conduct through a system develop by the Punjab Information Technology Board (PITB).
LDA City Phase 1 Lahore Development Status
According to the LDA Chief Engineer Mazhar Hussain Khan, The construction work divided into 7 Packages. Currently, development work in progress in 2,3 and 5 Package. However, the development work done in the package 5 in December and Package 2, 3  in February 2020. Hence, the other 4 Packages work will be started after the balloting result.
For Ballot result and the current value of your plot after the ballot result. Please keep visiting our website