Real Estate Business in Pakistan, Current Situation 2023
by admin
August 15, 2023
0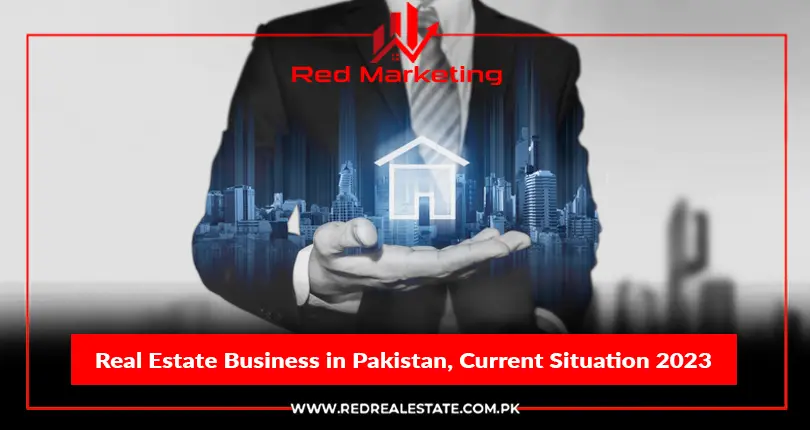 The real estate business has been increasing in Pakistan. However, the country is experiencing a severe economic crisis. Progress in the real estate sector is mixed. Many investors, both local and international, are willing to invest in Pakistan, but the political crisis requires accurate calculations. As per the report, Pakistan's real estate market will grow by 30% in the next five years.
According to a recent World Bank report, the real estate industry is the second-largest job after agriculture. According to the survey, Pakistan's future and development are hidden in the real estate market.
Read More: Real Estate Boom in Peshawar, An Excellent Opportunity for Investors
Following current trends, the real estate market in Pakistan has been trending for the past decade. Growing demand for low-cost housing is in high demand and results in an increase in gated communities and housing projects.
Additionally, government initiatives such as the Prime Minister's construction package and the Naya Pakistan Housing Scheme have boosted the country's real estate market. The need for a gated community has become a requirement. Gated communities are a popular choice for buyers because residents feel safe. Growing demand for commercial real estate is another trend, especially in cities with diverse business communities.
In 2023, many housing projects were launched in large cities such as Karachi, Lahore, Islamabad, and Peshawar. Lahore Smart City, Park Lane City Lahore and Etihad Town Lahore among the most prominent ones. These ventures aim to provide luxurious lifestyles, prime locations, affordability, and luxury amenities. These residential projects have upgraded the living trend of the real estate market in Pakistan by creating various investment and employment opportunities.
Also, the China-Pakistan Economic Corridor (CPEC) is one of the reasons for the rise of housing projects. Many housing communities are located in the vicinity of CPEC because the development of this international project has increased the overall value of the area. This will also have a significant impact on Pakistan's real estate market in 2023, especially in cities along the CPEC route.
Also, Lahore, Karachi, Peshawar, Islamabad and Rawalpindi are the top cities in Pakistan for real estate investment. For their high population density and diverse economic opportunities, these cities are in high demand. As a result, you can invest in the best real estate projects in these cities. They will give you the higher return on investment (ROI).
Stay connected to Red Marketing & Real Estate for more updates.