Lahore Smart City Pre-launch Booking Details, Location and Plot Prices
by admin
August 7, 2020
0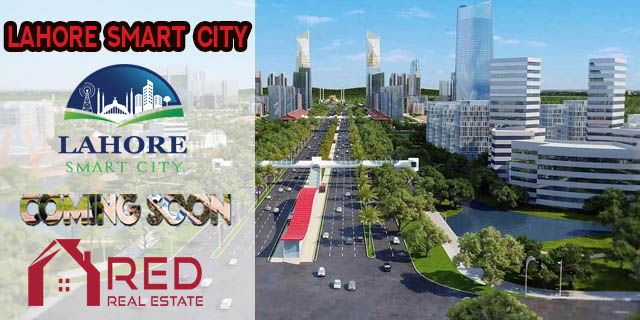 Lahore Smart City Pre-launch – Booking Details – Location and Payment Plan
After the outclass success and hard work in Capital Smart City Islamabad, FDH is coming up with another thrilling project of Smart City in the heart of Punjab "Lahore". Though Lahore is known as a metropolitan city of Punjab, and hub of a great lifestyle and culture also the economic activities; Lahore Smart City is coming up with an even bigger and flawless success in Lahore InshaAllah.
As per the available information, FDHL has acquired around 20,000 Kanals of land along the Lahore Bypass, where this outclass housing project is about to get launched in a couple of days or maybe weeks. However, NOC of the project is under process at LDA, which is expected to get clear within a coming couple of weeks.
Habib Rafiq Developers
Mr Habib Rafiq owner of Rafiq Pvt Ltd is a well-known name in the real estate industry of Pakistan. Furthermore, Mr Habib Rafiq has served his tremendous services in Bahria Town and DHA Islamabad. Moreover, Habib Rafiq Pvt Ltd has introduced a new living standard, modern infrastructure and state of art development in recent times. Rafiq Pvt Ltd has completed their own projects in different cities like Multan, Sargodha and Sahiwal. Named as Royal orchard Sargodha, Royal orchard Sahiwal, and royal orchard Multan.
Location of Lahore Smart City
The location of Lahore Smart City will be located at the primmest location Lahore Bypass which will be easily accessible through GT road and also Lahore-Sialkot Motorway. The location will be easy to approach through Ring Road Lahore. Which makes the location of Smart City Lahore more attractable.
Currently, there is no exact information available about the features and master plan for this amazing society. Further on, by the passage of time; we will be disclosing important and worthful information given to us by the developers of Smart City Lahore.
Lahore Smart City is a mega residential project in Lahore by Habib Rafiq Group. It is the 1st smart city project in Lahore and 2nd in Pakistan. It is deemed popular within a short span of time because of its environment-friendly residential projects known for distinguishing features and contemporary designs. The official launch of Lahore Smart City is almost a few days or weeks away. Therefore, for the attraction towards the society; the society has introduced a pre-launch deal at least prices for the limited number of residential plots of 5 Marla, 10 Marla and 1 Kanal. Same as Capital Smart City, Lahore Smart City is going to have Overseas Block and an Executive Block Overseas Pakistanis will also be able to book in Overseas block, whereas the local residents will be able to book their plots in Executive Block.
Installment & Payment Plan
They are offering best residential plots of 5 Marla, 10 Marla and 1 Kanal on instalments. Moreover, the plots for sale in Lahore Smart City are available on easy payment plans of 3.5 years for your ease. However, the given instalment and payment plans of Lahore Smart City are available for pre-launch bookings.
Executive Block
5 Marla Plot: 18 Lac Rupees
10 Marla Plot: 33 Lac Rupees
1 Kanal Plot: 54 Lac Rupees
Overseas Block
5 Marla Plot: 19 Lac Rupees
10 Marla Plot: 34 Lac Rupees
1 Kanal Plot: 55 Lac Rupees
More:
12,000 Membership fee for 5 Marla
15,000 Membership fee for 10 Marla & 1 Kanal.
Bookings will start on 10% down payment, followed by 10% confirmation charges payable after 60 days. However, the remaining amount will be payable in 3.5 years through 14 equal quarterly installments. Please also note that given plot prices do not include development charges.
How to Book a Plot in Lahore Smart City?
To book a plot at a discount price in Lahore Smart City, you will need the following documents:
CNIC Copy
Passport size photo
Copy of relatives (father / mother / brother / wife / sister)
Booking amount (check / payment order / cash)
Salient Features
The society is built with state-of-the-art facilities making it a vision for its residents. Here are some amazing features and facilities of Lahore Smart City.
Modern Living Trends
High-Quality Developments
Underground utilities
Commercial Areas & Markets
Luxury Malls
World-class Health & Education Facilities
High Standard Institutes and State of the art Hospitals
High-Class Family Theme parks
Grand Mosque
Parks, Gym, Jogging Trails
Kids Play Area
Community Club
24/7 High-Security System
ANY QUERY REGARDING PROJECT CONTACT OUR PROFESSIONAL STAFF!