Jeddah Tower is 1-Kilometer Tallest, Surpassing Burj Khalifa
by admin
September 26, 2023
0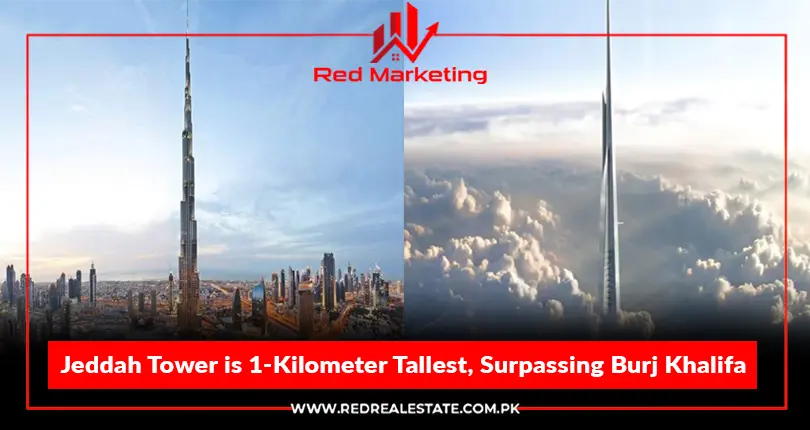 According to the latest updates, Saudi Arabia's Jeddah Economic Company (JEC) is set to resume construction of its most promising project, Jeddah Tower. Moreover, the height of this project, previously known as Kingdom Tower, is approximately 1,000 meters (1 KM). It is reported that when the tower is completed, it will surpass the 828-meter-long Dubai's Burj Khalifa and earn the title of the world's tallest building.
Read More: Top Benefits of Buying Property in Dubai
According to the MEED, JEC has begun the bidding process for the Jeddah Tower project, which is expected to be completed by the end of this year.
Here are some of the prominent companies invited to bid:
According to the report, the developers have given the company three months to devise a bid. It is also expected that both local and international partners will be formed for this project. Several contractors visited the site to prepare for the project.
The features of Jeddah Tower in Saudi Arabia are as follows:
The developer of the Jeddah Tower project is Jeddah Economic City.
Jeddah Tower will also include the tallest observation deck ever built.
The total construction area of Kingdom Tower is approximately 530,000 square meters.
The first phase of the project includes the main tower of the building, which covers over 1.5 square kilometers.
The project consists of residential units ranging from two-bedroom suites to luxurious six-bedroom units.
Jeddah Tower also includes shopping malls, luxury boutiques, gourmet restaurants, tennis courts, and more.
It also includes luxury hotels, offices, and condominiums.
Stay connected to Red Marketing & Real Estate for more updates