FBR 1% Online Tax Exemption on Immovable Properties
by admin
August 16, 2023
0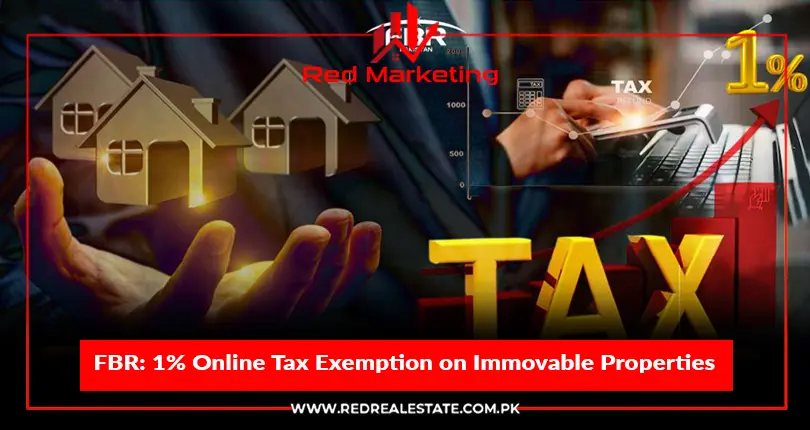 The Federal Board of Revenue (FBR) is launching an innovative online service within its updated 'IRIS' system, allowing citizens to pay their 1% tax or claim an exemption under Section 7E on immovable properties. Reportedly, the board has made two important announcements to the real estate industry to make property transactions more transparent and convenient.
Read More: How to Start a Real Estate Business in Pakistan?
Sources claim that FBR has provided an online service that does not require taxpayers to visit the Commissioner of Inland Revenue. In addition, this change will effectively restrain exploitation concerns during the exemption certificate application process.
FBR also decided to wait until next month to release a new valuation for the Immovable Properties. This updated property valuation will be decided by the end of this month in collaboration with committees formed in each city. It was originally scheduled to be released in August 2023.
Read More: How to Invest in Pakistan Real Estate 2023
The decision is particularly important, as revealed at the FBR Headquarters meeting between the real estate sector representative and Amjad Zubair Taiwana, FBR Chairman. In particular, the rules referred to in Section 7E apply to all citizens of Pakistan, whether tax filers or non-filers. It was highlighted that these initiatives represent a progressive step for the real estate industry to embrace efficiency and digitization while ensuring fair tax practices.
Stay connected to Red Marketing & Real Estate for more updates.