Apartments For Sale in Lahore | Luxury Apartments & Studio For Sale
by admin
November 16, 2019
0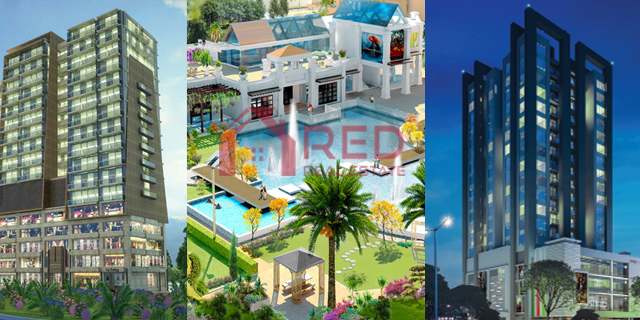 Apartments For Sale in Lahore | Luxury Apartments & Studio For Sale
Lahore is well known as the modern infrastructure and developed city of Pakistan. Not only is it famous for its luxury living lifestyle, lush green gardens and historic Mughal buildings. It is also one of the most welcoming cities in our country.
The Lahore lavish lifestyle attracts the attention of the top class of Pakistan. Here, people prefer to live separated from an independent house. However, there living concepts are changing fast as the demand for apartment sales in Lahore also increased.
However the most attractive areas in terms of the popularity of apartments for sale in Lahore 2019, these are at the top
DHA Lahore
Gulberg Lahore
Askari Town Lahore
DHA Lahore
Ideally located, DHA Lahore offers residents a luxury lifestyle with all the modern facilities, including with the premium institute. However, DHA Lahore most demanded and searched the place for apartments and flats for sale in Lahore.
The most attractive apartments in DHA Lahore are Phase 1, Phase 3,  Phase 5, Phase 6 and Phase 8.
The price for a 1 Bedroom apartment in DHA Lahore is between PKR 45 lakh and PKR 2.2 crore.
Two-bedroom apartments are available for prices ranging from PKR 60 lakh to PKR 3.5 crore.
However, three-bedroom apartments priced at around PKR 1 crore to PKR 5 crore.
Gulberg Lahore
It is one of the most popular and well-developed areas of Lahore, ideally located at a perfect location.  Always appear the first choice for the investor in buying a property in this area.  However, investment here is an ideal option with a profitable return.  There are multiple apartments options are available for sale. The prices of the apartment are varied on its location
Indigo Heights
Square One Mall
Grand Square
Askari Housing Society Lahore
It is another best option to buy apartments for sale in Lahore. It is the well planned gated community that attracts the attention of investor with huge investment opportunities available in it.
It's Askari 11, Askari 10 and Askari 5 appear to be more popular among people.
The studio apartment price ranges from PKR 1.1 crore to PKR 1.9 crore depending on the location of the project.
The 2 Bedroom apartments in this area will cost you between PKR 70 lakh and PKR 1.7 crore
However, 3 Bedroom apartments range between PKR 90 lakh to PKR 2.9 crore.
4 Bedroom apartments priced at around of PKR 1.6 crore priced.
However, if you want to buy an apartment in such a residential area, share your interest. you'll find an able companion in Red Marketing & Real Estate.