Lake City Roof Gardens | Luxury 2 & 3-bedroom Apartments | Payment Plan | 2022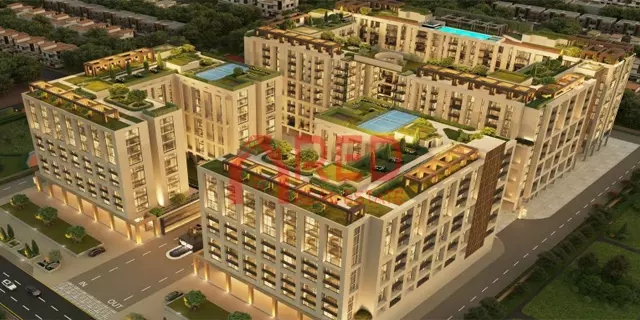 Lake City Roof Gardens | Luxury 2 & 3-bedroom Apartments | Payment Plan | 2022
Lake City is developing the prestigious apartment project known as Lake City Roof Gardens. Among the few high-rise luxury communities, Lake City Roof Gardens have stepped in among the first movers to provide lavish high-rise community living. Besides, It is ideally located near Ring Road Lahore which gives easy access to travel anywhere in the city. Lake City Roof Gardens contain all the modern amenities that people these days look for in community living. Lake City Roof Gardens include 2 & 3-bedroom luxury apartments which brag a lifestyle that is unparallel to any other. Therefore, including an infinity pool, rooftop gardens, rooftop tennis courts, a gym, and much more. Hence, adding to the luxurious lifestyle of a gated community.
Amenities in Lake City Roof Gardens:
Lake City Roof Gardens is a fully developed gated community where you can experience a modern and innovative lifestyle. Hence, with over 130,000 Sq ft. of outdoor amenities and 50,000 Sq ft. of indoor facilities, Roof Gardens offers an unrivaled generosity of space to its residents to conduct various indoor/outdoor activities. Hence, Lake City Roof Gardens amenities contain:
Community Mall
Roof Gardens
Infinity Pool
Gym
Tennis Court
Grand Mosque
Golf Course
Commercial phase
Why Invest In Lake City Roof Gardens:
Roof Gardens is the biggest project being developed by the esteemed Lake City. Therefore, it is an organization set out to carry sumptuous metropolitan expectations for everyday comforts to individuals of Lahore. Hence, the inventive engineering and rising above plan of the apartment complex rethinks refines vertical living in the city, therefore taking the real estate development level to a new high.
Hence, for the first time ever in Pakistan, the opportunity to own a property with a 3 and 10 years installment plan
Simple Installment and Possession plan
Also approved by the Lahore Development Authority
Enrolled with the Federal Board of Revenue
Connected to the heart of Lahore
Also accessible from Lahore Ring road and Raiwind road
Gated Community
Moreover, Dedicated parking for residents
Faultless security framework
Continuous Power Supply
Roof Gardens Apartments Layout Plan
Lake City Roof Gardens Apartments Payment Plan
Take The First Step Towards The Right Direction
Any query or concerns regarding project