ParkLane City Lahore Pre-Launch Booking Process by Red Marketing & Real Estate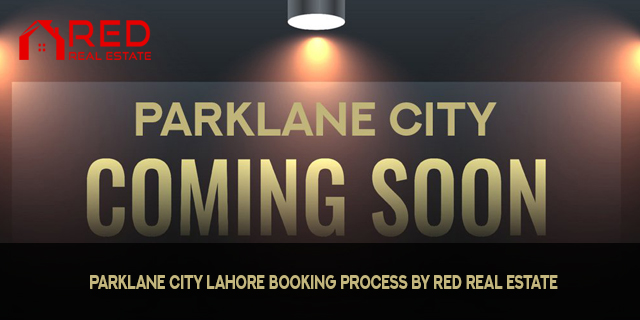 ParkLane City Lahore is a smart and excellent opportunity in the real estate market. Red Marketing & Real Estate holds the Platinum Sales Partner with the Authority and has announced the Pre-Launched booking process for Park Lane City. They offer different sizes of residential & commercial plots at a very affordable price. All plots are available on the easy installment plan of 3.5 years for your ease. You can also book a plot with a 15% down payment at the time of booking. In addition, possession is to be handed over in 1.5 years.
Read: NOC Approval of ParkLane City Lahore from District Council Sheikhupura
About Project
ParkLane City is a new and appealing housing society by Ghousia Builders. The project is approved by TMA and is beautifully located at a top-class location near the Faizpur interchange. It will be a world-class living community that offers luxury, comfort amazing features, state-of-the-art amenities and high-end infrastructural development to upgrade the living standards of people.
Red Marketing & Real Estate has established itself as one of Pakistan's leading real estate networks. Our company is very reputable and has worked with many pioneering projects in the country. We thoroughly investigate and find profitable investment options for our respected clients. Red Marketing & Real Estate proudly achieved Platinum Sales Partnership Rights for ParkLane City Lahore.
Read: Prime location of ParkLane City Lahore | Excellent investment
Booking Process:
The Booking Process for ParkLane City is as follows:
Visit Red Marketing & Real Estate or Call
Consult with our professional and qualified staff
Please detail the size and type of property you will be purchasing.
Pay 15% down payment by Pay Order or Cheque
Documents Required for booking:
The following documents have required for the booking process of ParkLane City:
A photocopy of the recipient ID Card ( Front and Back)
A photocopy of next-to-kin ID Card ( Front and Back)
Passport size photo
Another designated contact numbers
Permanent and Current Address
Email Id
For ParkLane City Lahore booking, contact our Professional Team