DHA Multan Files Investment – Highly Recommended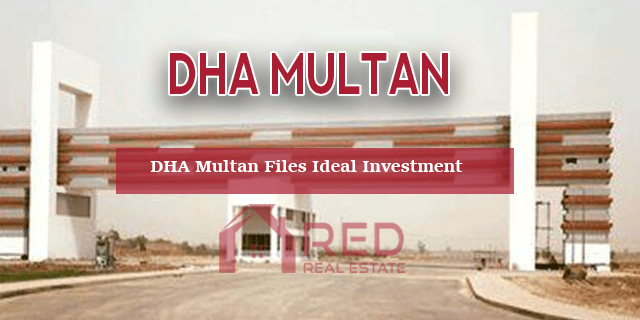 DHA Multan Files
With regard to real estate investment, DHA Multan file investment is the most demanded opportunity in the market in terms of price increase under a safe investment model.  Most of the land in DHA Multan is already under development and there is no reason to delay the balloting carpets of main boulevards are on the way. Inauguration ceremony of Askari Housing Plan 3 has already been carried out by DHA Multan. DHA Villa and 18-hole golf course "Rumanza" are under construction. However, DHA prices are expected to plunge soon.
DHA Multan file investment is the most sort out of today's real estate development, and there are many reasons. Today we will discuss why all of them and our investment in DHA Multan should be taken seriously.  Why is DHA Multan file investment meaningful in 2019 now? First, the plot balloting along with Master plan is expected in this year. In fact, it was announced to be held on December 25, 2018, but After DHA Bahawalpur balloting date at the same time, DHA Multan balloting date had delayed.
DHA Multan Residential File
1 Kanal's cash payment file in DHA Multan's is the ideal investment which is available under 4.5 to 5 million rupees.  When DHA announces its balloting date,  it will reach more than 5.5 million rupees. After ballot plot prices may vary from 6 million to 7.5 million without development charges after few months of balloting. However, within two years of DHA Multan balloting, you can expect a definite price increase of over 100% of the current price. Multan's developed surrounding societies, such as Buch villas and Wapda Town, are between 7-10 lacs per Marla and are higher than today's prices for DHA Multan.
DHA Multan Commercial File
Hence, it is highly recommended to buy both 4 Marla and 8 Marla commercial files because these files will be allocated the first lot of commercial plots in DHA Multan. Hence, this plot is most likely to be assigned on main 150 feet Main Boulevard or at the back of Main Boulevard.
4 Marla Commercial File
Hence, 4 Marla commercial files are available around 175 lacs with 8-10 lacs own amounts. However, It is expected to reach 350-400 lacs within two years of the ballot. Which is a fairly realistic price for Main Boulevard commercials on brands like DHA.
8 Marla Commercial File
Hence, 8 Marla commercial installment files are available around 350. Hence, it is expected to reach 450-600 lacs within two years after the ballot. Which is the actual price of the Main Boulevard commercials on brands like DHA? All famous brands prefer 8 marla commercials because they require larger stores. However, we can expect more price hikes after possession of  DHA Multan.
Red Marketing & Real Estate isn't just one of the leading real estate network of Pakistan. We are a one-stop shop with regards to all matters concerning real estate. We provide astute real estate service.  Hence DHA Multan is the great investment option for short to medium term investment.