DHA Multan Development Updates Calendar 2023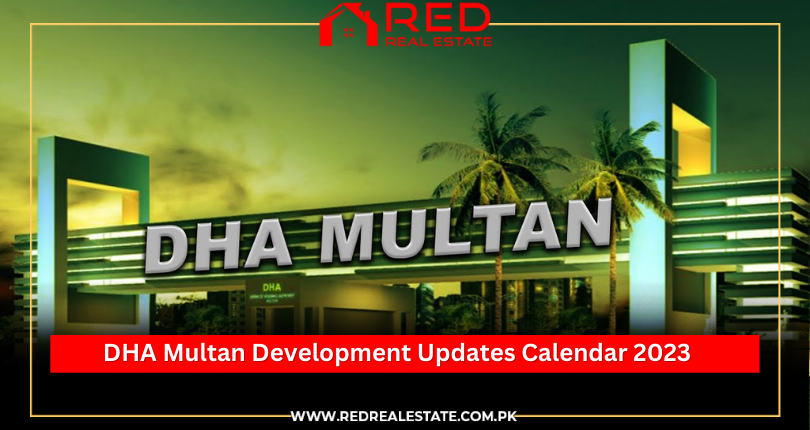 As per the latest update, DHA Multan management has shared a development update schedule for 2023. This timeline lists both major and minor developments that will occur in 2023.
Read More: DHA Multan Announces Plot Balloting in Rumanza Golf Community
DHA Multan is a rapidly growing luxury residential project. They offer a number of investment opportunities along with modern and top-class amenities. This top-notch society master plan includes various blocks, each block has its own attractive features and facilities. So far most of the blocks have been developed and possession has been given to the owner.
This posh residential master plan is skillfully planned with a contemporary lifestyle, high-class theme parks, a dedicated commercial area, excellent health & education facilities, and many more. Moreover, the management has recently opened a luxury cinema to provide entertainment facilities to the residents.
Read More: DHA Multan Opens Facilitation Center in Sector Q
Other developments in the world-class living community include the development of several top-notch schools and educational institutions, including Roots Millennium School. The project also has its own grid station to ensure continuous electricity supply.
Stay connected to Red Marketing & Real Estate for more updates.